WHO ARE WE?
Sterling Ascots is a men's neckwear company that travels the world in search of some of the finest fabric prints to be sewn into ascots, scarves, and pocket squares. We have had the privilege of being featured on ESPN SportsCenter, ESPN Monday Night Countdown, Cigar Aficionado Magazine, Ebony Magazine, and the YES Network's Michael Kay Show.

Whether you're at an evening gala; nightclub; or simply out to dinner, a Sterling Ascot is guaranteed to make you stand out at any event.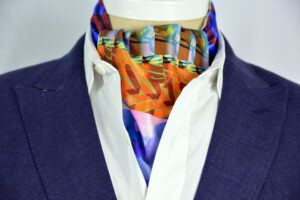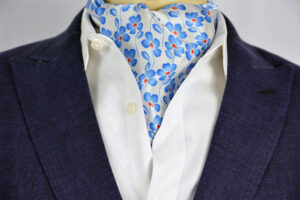 WHY ASCOTS?
Ascots, just like any other neckwear can be worn year round. An ascot can be worn in several different ways, one of which will allow you to unbutton the top two or three buttons on a shirt. An ascot is by far one the most versatile pieces of men's neckwear.
WANT TO STAY INFORMED?
Follow us on Instagram (Instagram.com/SterlingAscots) as well as YouTube (Youtube.com/SterlingAscots) and take part on our journey around the world as we search for fine fabrics to be developed into Sterling Ascots. The links to all of our social networking platforms can be found on our homepage in the upper right hand corner.
[instagram-feed]